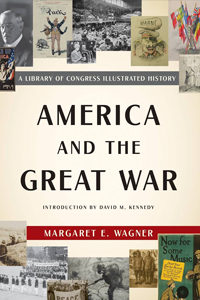 November 6, 2017 – This week, our time machine travels back to a time when the United States fought its first major overseas conflict, joining a fight idealized as making the world safe for democracy. Our guide on this journey is Margaret E. Wagner, a senior writer/editor in the Library of Congress Publishing Office. She brings us America and the Great War: A Library of Congress Illustrated History
.
This book is almost an art history museum sitting on your coffee table, offering up over 250 images, along with 4-color illustrations — many never seen before. Margaret Wagner has applied the talents she put into her previous books, The Library of Congress Illustrated Timeline of the Civil War
; The American Civil War: 365 Days
, and, World War II: 365 Days
. She's also co-author of The Library of Congress Civil War Desk Reference and The Library of Congress World War II Companion
.
Podcast: Download (Duration: 1:17:58 — 71.4MB)
Subscribe: Apple Podcasts | RSS | More