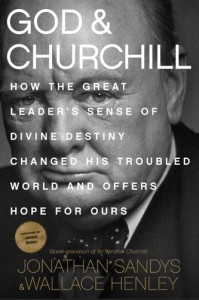 October 6, 2015 – How did Winston Churchill overcome so many personal, financial and professional setbacks to lead the United Kingdom to victory during its darkest hour, when the Empire nation stood alone against Hitler? The answer may surprise you, and that's the focus of a new book. It's God & Churchill: How the Great Leader's Sense of Divine Destiny Changed His Troubled World and Offers Hope for Ours.
More than a spiritual biography, God & Churchill recounts a deeply personal quest for Jonathan Sandys, Winston Churchill's great-grandson. Along with co-author and former White House staffer Wallace Henley, Jonathan discovers how again and again, Churchill turned his eyes up to find strength here on earth. Previous books have ignored the role of faith in the Greatest Briton's life, or dismissed his invocations on behalf of "Christian civilization" as mere rhetoric.
Now, for the first time, God & Churchill debunks that myth and inspires us with a Sir Winston who remains a role model today, as we seek to unite the world in the face of the heirs to Hitler's nihilistic creed.
UPDATE: It's with a heavy heart I report that Jonathan Sandys — a man I was proud to call friend — passed away a few days after Christmas 2018. He is survived by his wife, Sara, as well as their children Jesse and Arizona Jane. Not to mention his family in the U.K. and so many who met him once, twice, or a thousand times. When the news hit me, I thought of the line from Watership Down: "My heart has joined the thousand, for my friend stopped running today," for I will miss running with him, on to the next adventure.
Additional books discussed in this episode: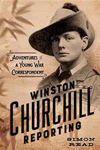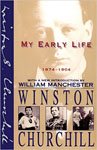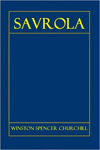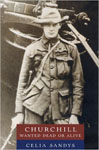 Podcast: Download (Duration: 57:40 — 52.8MB)
Subscribe: Apple Podcasts | RSS | More