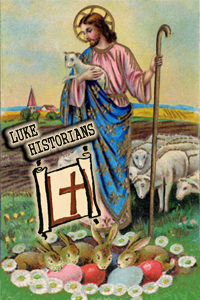 April 29, 2016 – This weekend, the Greek and Eastern Orthodox Churches take us back in time to the early days of the church, when Christ's resurrection was celebrated after Passover in order to be historically sequential. After all, the Last Supper was a Passover Seder — which some of you might have celebrated a few days ago.
This special episode is presented by Luke Historians, and features excerpts from Dan Arsenault's lectures on "Messiah Factor" and "Is Jesus the Messiah?"
Additional information on the dating of the crucifixion is well-sourced and compiled in James D. Agresti's book, Rational Conclusions.

Podcast: Download (Duration: 11:31 — 10.5MB)
Subscribe: Apple Podcasts | RSS | More