<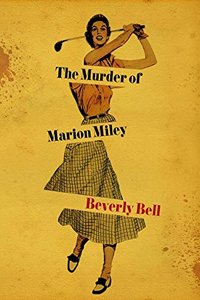 March 22, 2021 – If you don't know the name Marion Miley, then prepare to meet someone you'll never forget. The young golfer had it all: brains, power, beauty, and a winning personality. It seemed only a matter of time before this 27-year-old phenom earned immortality on the links with a national championship.
But fate had other plans. Three burglars cut Marion's life short in a botched robbery, just weeks before Pearl Harbor plunged the nation into war. With a war to fight and millions being killed, the death of even a beloved athlete quickly fell from the world's thoughts.
Beverly Bell returns Marion Miley to her rightful spot as an inspiration in her meticulously researched novel about the forgotten tragedy, The Murder of Marion Miley — a finalist for the 2020 U.S. Golf Association Herbert Warren Wind Book Award, the highest literary honor given by the USGA.
It describes in vivid detail the young athlete who enchanted fans in Lexington, Kentucky, and the world over, who desperately needed some good news amid the troubles of the Great Depression. The book explores not just Marion's death, but the manhunt and trial to bring her killers to justice.
Beverly Bell is an award-winning magazine and crime writer. Visit her at BeverlyKBell.com.

Podcast: Download (Duration: 1:13:28 — 168.1MB)
Subscribe: Apple Podcasts | RSS | More