CREATOR/HOST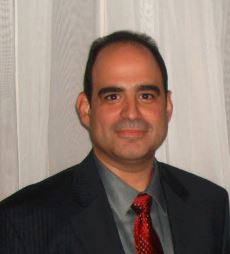 Dean Karayanis, an avid animal lover, earned an Animal Science degree from Rutgers University. He was attracted to his state university because it's one of the nation's oldest near the New Brunswick campus, and a church in town hosted one of the first public readings of the Declaration of Independence.
Rutgers is also home to the second-oldest collegiate newspaper, The Daily Targum, which provided a great opportunity for writing. But veterinary medicine left little time for anything so regular as a column, and newsrooms tend to frown on people who smell like the pigsty or arrive to work on a horse.
Dean graduated from the farms of Rutgers to a series of veterinary positions, including at Manhattan's prestigious Animal Medical Center. Between flea baths, spays, and the occasional gunshot wound (the unofficial, "Welcome to New York City," for rural internists) he continued to pursue writing opportunities and read a ton of history. Perhaps his favorite patient was a rabbit belonging to the Shah of Iran's daughter, a rare confluence of his passions.
After years in medicine, Dean dedicated himself to writing full time, working with the people inside the radio, television and Internet boxes. His resume includes a stint working for President Bill Clinton's White House political adviser, writing and appearing in comedy opens on Rush Limbaugh the Television Show, web production, and authoring Regional Greek Cooking
with his wife — an author and genealogist.
Dean's favorite historical figures are William McKinley, Theodore Roosevelt, Winston Churchill, and anarchist Emma Goldman. As his mother was a child in London during the Blitz, he's always been fascinated by the Battle of Britain.
Dean is proudly nominated for an award at the 2021 GANYC Apple Awards in the category Outstanding Achievement in NYC Radio Program or Podcast (Audio/Spoken Word).
CORRESPONDENT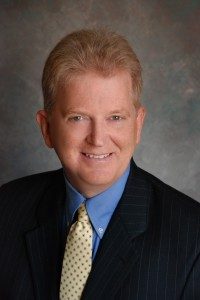 Tom Grace is the internationally bestselling author of the Nolan Kilkenny thriller series. He preceded the latest installment, Undeniable
, with The Secret Cardinal
, Fatal Orbit
, Dark Ice
, Quantum
 and Spyder Web
. He also produced the 2016 election thriller The Liberty Intrigue
. Tom's books have been translated into eight languages and sold in over twenty-five countries. They've collectively appeared for one hundred weeks on USA Today and Associated Press bestseller lists, primarily in the top ten.
In addition to fascinating characters, intricately woven plots and breakneck pacing, Tom Grace novels are infused with technology on the cutting edge or just over the horizon. His fascination with science and technology is drawn from his real world experience designing state-of-the-art research facilities. In the early 1990s, Tom designed the world's first human applications laboratory for genetic therapy.
Tom was born and raised in Michigan, where he resides with his family. He divides his professional life between writing and a private practice in architecture. Tom is also a member of the International Thriller Writers.
You can find him online at TomGrace.net, follow him on Twitter @Tom_Grace, or like him at Facebook.com/AuthorTomGrace.
All his novels are available in paperback from Regnery Fiction.
Tom has guest hosted on the History Author Show three times. Catch those interviews in our archives:
CORRESPONDENT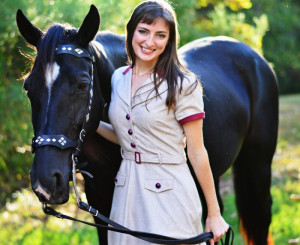 Amanda Read was born in Texas the same day as John Hancock and is at least as obsessed with calligraphy as was he. She grew up across the States and overseas as an Army brat before her family settled in their home state of Alabama. Amanda graduated from Troy University Magna Cum Laude in 2013 with a Bachelor of Science in History and a minor in Political Science. She wanted to be a scientist until she found it more interesting to write about scientists instead – especially Isaac Newton and Harvey Wiley. She wanted to minor in Drama until she figured politics was where all the drama was anyway.
Amanda's passion for the past, love of the written word, one too many Your Story Hour tapes at bedtime and childhood enjoyment of a miniseries on the life of Leonardo Da Vinci led her to an interest in writing history for the page and screen. At this time she is in the process of writing several books and screenplays, including a biography of Wiley.
Somehow Amanda has opposing Civil War generals Ulysses S. Grant and Robert E. Lee both in her lineage. Not quite so far back, World War II paratrooper, medic, and POW Keith Argraves is there too. Amanda is the eldest of 9 children, all of whom are home educated on a 22-acre homestead. They have often been a source of writing inspiration and camaraderie in her creative projects. Amanda has a love of old fashioned things, from dipping pens to vintage dresses. She even dresses her horse in historical tack (she's an animal lover too).
Amanda currently lives on land that then-General Andrew Jackson reportedly used as preparation for the Battle of Talladega during the War of 1812.
Amanda is the host of History in Five Friday on the History Author Show.  Keep up with Amanda's work at AmandaRead.com, LukeHistorians.com, and follow her on Twitter @SincerelyAmanda.