Order modafinil to canada Buy modafinil online south africa Buy modafinil fast Buy provigil paypal Buy modalert online canada Buy modafinil powder Buy modafinil uk paypal How to buy modafinil uk Buy modafinil leopharmarx Buy modafinil tablets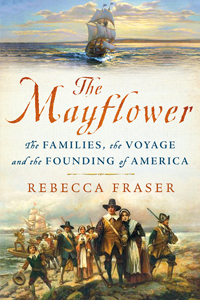 November 20, 2017 – This week — just in time for Thanksgiving in America — we set sail with the intrepid Pilgrims on The Mayflower. Once aboard, we'll meet the Winslow family, and gain a perspective that links the broader experience — from Native American contacts to intrigues back home in Europe. Tracing the voyage with us is reviewer and broadcaster Rebecca Fraser author of The Mayflower: The Families, the Voyage, and the Founding of America. The daughter of noted British historian Lady Antonia Fraser and former president of the Brontë Society in the U.K. Her previous books include The Story of Britain. You can find her on Twitter at R Fraser Author.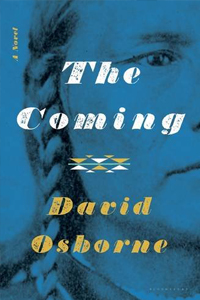 June 19, 2017 – This week, our time machine joins up with legendary explorers Lewis and Clark, and traces the clash of cultures between the Europeans and Native American Nez Perce tribe through William Clark's son, Daytime Smoke. Our guide on this journey is David Osborne, who shares his ambitious debut novel, The Coming. David has five nonfiction books to his credit, and you've seen his work in the Atlantic, New York Times Magazine, Harper's, and many other places popular opinion writing is found. He is also a senior fellow at the Progressive Policy Institute, directing the Reinventing America's Schools Project. Find him on Twitter at Osborne David.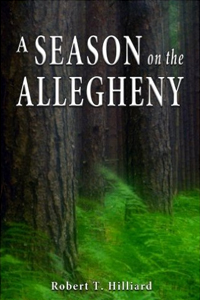 January 23, 2017 – This week, our time machine turns on the four-wheel drive, as we hike into Allegheny National Forest, hunting for history. Established in 1923, the forest covers over half a million acres of the northwestern Pennsylvania foothills, and offers us the chance to experience the same sights, sounds and wildlife, as our forebears stretching back to the dawn of civilization. Joining us with his walking stick is author Robert Hilliard, author of, A Season on the Allegheny. Rob has written on sports, history, and the outdoors for over two decades. He's formerly a contributing editor with Ohio Valley Outdoors magazine, and contributed to the history anthology, Rivers of Destiny. You can pick up his trail by following him on Twitter @RobHilliard_66, or toss him a like at Facebook.com/ASeasonOnTheAllegheny. You can also read his piece on The Pennsylvania Tuxedo, by Woolrich, "The Original Outdoor Clothing Company." You can also check out the history behind Johnny Cash's song, "As Long as the Grass Shall Go," off his Bitter Tears Album, and how President John F. Kennedy broke a treaty with the Seneca, which dated back to George Washington, to build the Kinzua Dam.
June 6, 2016 – Today, our time machine heads back to our show's past, serving up a special, all-new paperback interview with a familiar voice. Back in August of 2015, we kicked off the show with the words, "Three mules, two brothers, and a Jack Russell terrier named Olive Oyl." Our guest was Rinker Buck, and his book — The Oregon Trail: A New American Journey — recounted the trek he made with his brother Nick in a covered wagon, two thousand miles from Missouri to the great American Northwest. In the months since hitting shelves, The Oregon Trail has wended its way up the New York Times best-seller list to #1, and Amazon.com named it the best non-fiction book of 2015. When completing the first mule-powered crossing of this legendary pioneer trail in over a century, Rinker met a lot of people — and he met them, in a new light, after they'd had a chance to see the enthusiastic response to how he shared their story. With the paperback edition of The Oregon Trail appearing in bookstores June 7, 2016, we thought, why not bring Rinker back to hear about his experiences on the tour following publication. After…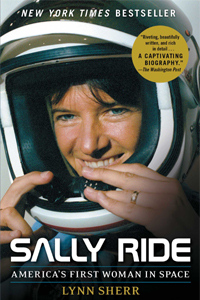 May 23, 2016 – Lynn Sherr's book is titled: Sally Ride: America's First Woman in Space. It includes unique insights from her friendship with the astronaut, tennis player, astrophysicist, children's book author, and genuine American legend, as well as exclusives from Dr. Ride's family, partner, and countless friends and colleagues. You can enjoy more from our guest @LynnSherr on Twitter, or Facebook.com/SallyRideBio. And although Dr. Ride passed away in 2012, her mission to inspire young people in science, technology, engineering, and math — and to promote STEM literacy — endures at Sally Ride Science at UC San Diego. You can visit them at SallyRideScience.com, or follow them @SallyRideSci.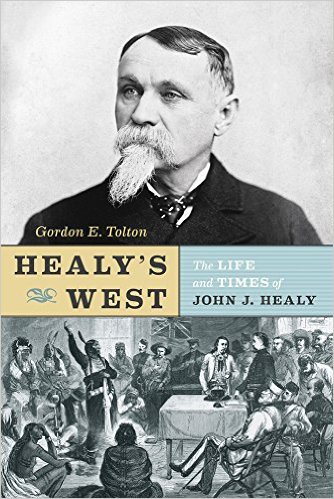 January 25, 2016 – In this episode, we'll be boarding a Pullman car attached to one of the great trains connecting the North American east and west coasts, all the way up into the Alaskan and Yukon territories — and very nearly across the Bering Strait to Siberia. Our conductor on this journey is Gordon E. Tolton, author of Healy's West: The Life and Times of John J. Healy. Gordon is a Western Canadian historic interpreter and author of the previous books, The Cowboy Cavalry, and Prairie Warships. You can join his Facebook group, Ranger Gord's Publications, for discussions of Western Canada's history and some self-described goofball humor. Follow him guest on Twitter @RMRanger, and check out his blog: RangerGordsRoundup.Wordpress.com.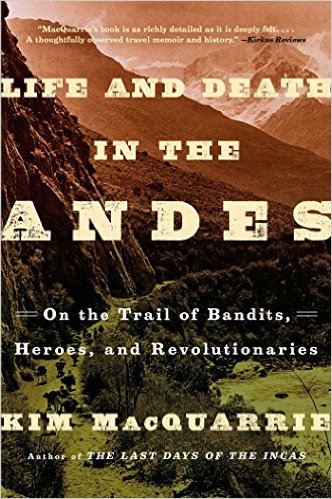 January 18, 2016 – This week, we're flying our time machine across the Equator and into South America's turbulent past, where we'll meet some colorful characters, present at key moments of its history. They include Pablo Escobar, Butch Cassidy, Sundance, Charles Darwin, and a 14-year-old girl, Juanita, who the Incas sacrificed atop a twenty-thousand foot volcano. Our tour guide to the Andes is author and filmmaker Kim MacQuarrie, who has won four Emmys for his documentaries. His latest book is Life and Death in the Andes: On the Trail of Bandits, Heroes, and Revolutionaries. You can follow him @KimMacQ on Twitter, and learn more about his work at KimMacQuarrie.com. The F/X channel is developing Kim's previous book, The Last Days of the Incas, into a 13-part TV series: Conquistadors. Other books we discuss include Candice Millard's epic Amazon history: The River of Doubt: Theodore Roosevelt's Darkest Journey.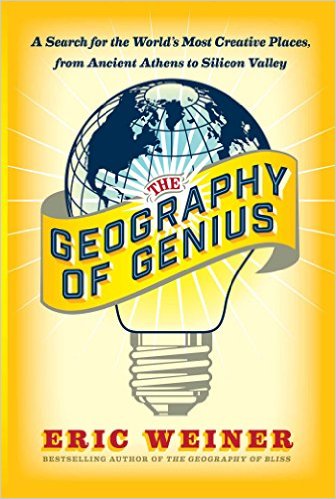 January 4, 2016 – In this episode, we're racing the time machine through a bunch of stops around the world and throughout history. Our ticket is The Geography of Genius: A Search for the World's Most Creative Places from Ancient Athens to Silicon Valley. We'll be guided along the way by Eric Weiner, author of the New York Times bestseller The Geography of Bliss, as well as the critically acclaimed Man Seeks God. And along the way, we'll answer the question that's on the minds of every Loony Toons fan: "Was Wile E. Coyote a genius or not?" You can sleuth out more about him @Eric_Weiner on Twitter, or at EricWeinerBooks.com.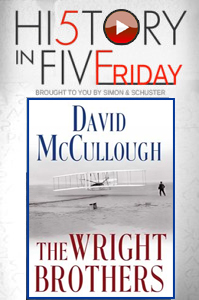 October 9, 2015 – It's History in Five Friday, presented by Simon & Schuster — kicking off your modern weekend, with people from the past.  Today, we offer up legendary history author David McCullough on his latest #1 New York Times best-seller: The Wright Brothers. It's a tale that Mr. McCullough calls quintessentially American in its power to inspire, and to set an example for us in 2015. Orville and Wilbur Wright — along with their impressive sister Katharine — showed the world that man could fly, changing that world forever. And they did it all for just a thousand bucks. Additional books discussed in this episode: